ARZA Canada:
Strengthening ties of Reform Jews to Israel
ARZA Canada:
Strengthening ties of Reform Jews to Israel
ARZA Canada:
Strengthening ties of Reform Jews to Israel
ARZA Canada is affiliated with the Reform Jewish Community of Canada and the Union for Reform Judaism North America.
With over 8,400 members, our mandate is to connect with Reform communities throughout Canada, foster connections with and strengthen our ties to the Reform Movement in Israel, and work to realize the vision of Reform Zionism.
North American Reform Jews sing Hatikvah for Israel's 75th Birthday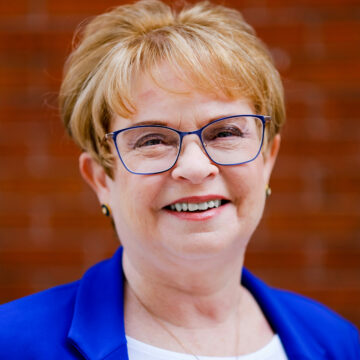 Shalom Chaverim/Chaverot,
As we prepare to celebrate Hanukkah, we look for sparks of light…and for miracles in our time.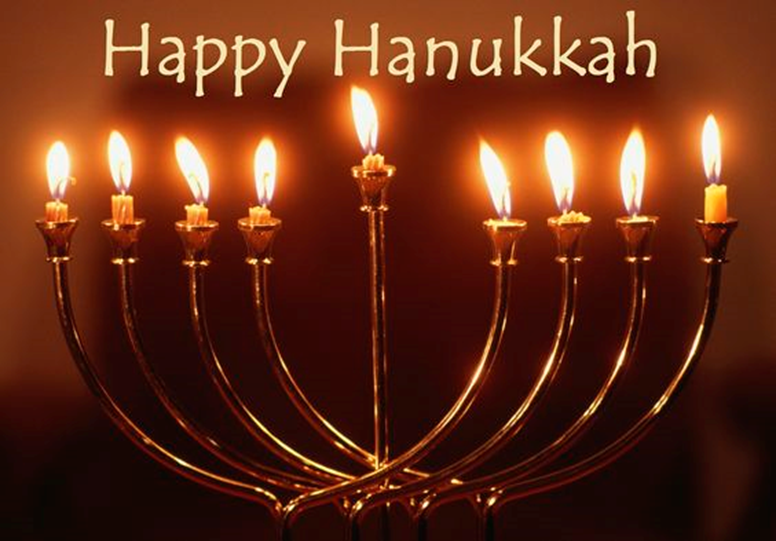 The light for my personal Hanukkiah comes from our friends and colleagues in Israel who are providing support for all those impacted by the war – Jews, Arabs, Bedouin – at this time of crisis. Their hands-on relief efforts are bringing light to this dark time. All Israelis are hurting, and I am so proud of my Israeli colleagues for their steadfast help to all who are in pain.
Two Israeli rabbis, both named Yael, no longer have a home base. They now must travel around the country to visit their congregants. Thousands of displaced Israelis need comfort and spiritual support. Increasing numbers of Israelis are turning to our Reform congregations to pray and to be part of bereavement circles.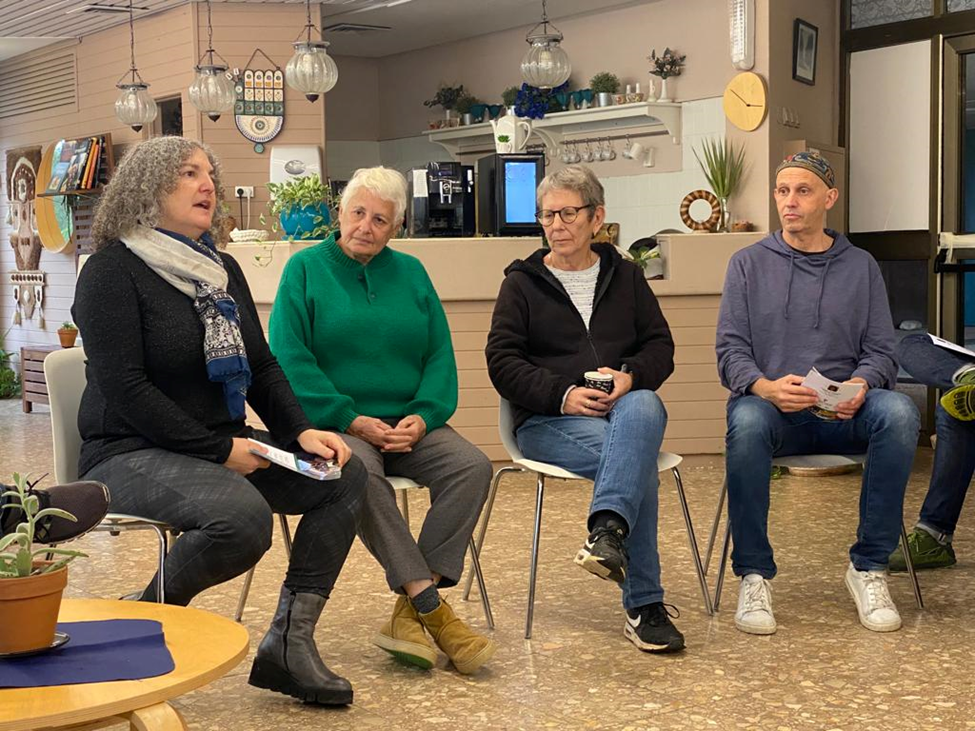 Rabbi Yael Vurgan, far left
In the south, Rabbi Yael Vurgan visits the members of her congregation Sha'ar HaNegev, whose communities were destroyed by Hamas on October 7. Near the border with Lebanon, Rabbi Yael Karrie visits congregants evacuated from the northwestern Galilee in the face of rocket fire from Hezbollah.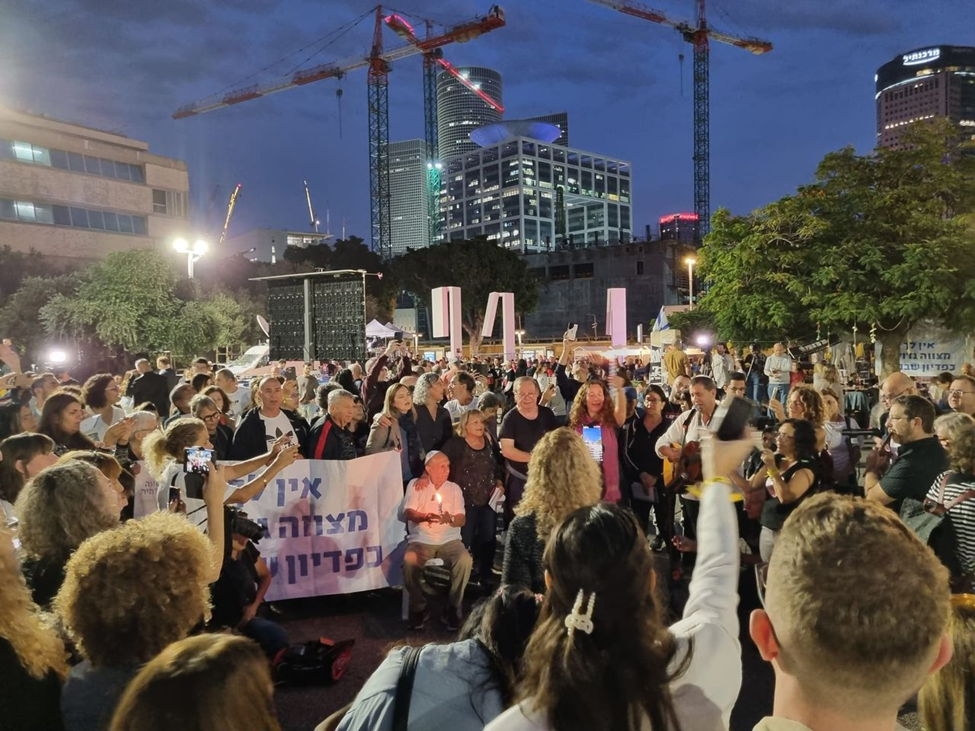 Havadalah service at a rally for the hostages
In cities and towns across Israel, Reform rabbis are holding Havdalah services on Saturday evenings at rallies for the hostages. More and more Israelis are experiencing egalitarian and joyous Jewish services.
Rabbis are also holding activities to strengthen interreligious dialogue at a time when mistrust of 'the other' is high. Many candle lighting events are planned to celebrate Hanukkah and other faith-based celebrations.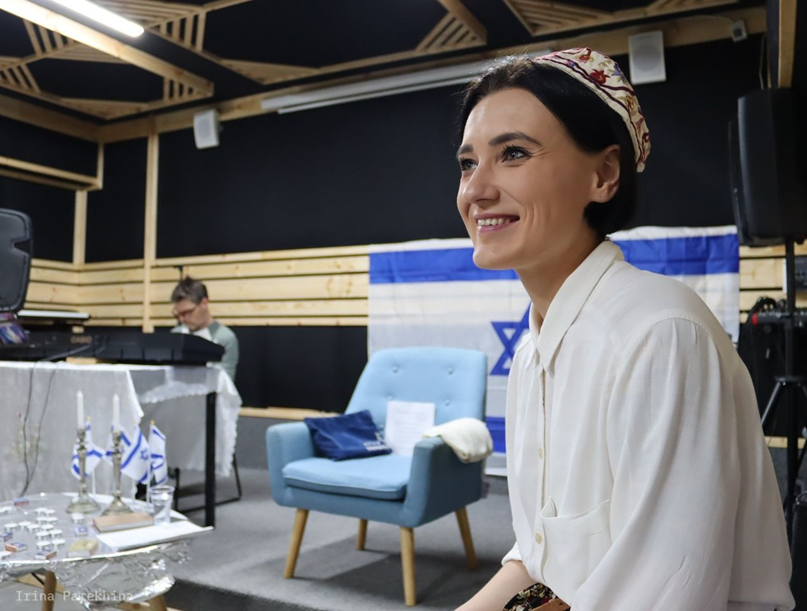 Rabbi Miriam Klimova, Kehilat Shirat HaYam
In Haifa, congregation Shirat HaYam has been welcoming Ukrainian and Russian olim for several years, offering studies in Judaism and opportunities for worship and community-building. Since the war started between Ukraine and Russia, refugees from both countries have found solace in this Reform community.
Can you imagine having just arrived in Israel in recent months from the war in Ukraine, only to face a second round of trauma — and in the place you thought of as a safe haven?
Says Ninoska, age 34, from Odessa: "It's really hard because we are still new here and everything is up in the air once more. We have no stability and the nightmares of war have returned for me and my children. Really, the Shirat HaYam community is like a breath of air for us, like oxygen. The rabbi and the Jewish life give us hope. We are completing our formal conversion, and we are excited to join the Jewish people and stand together."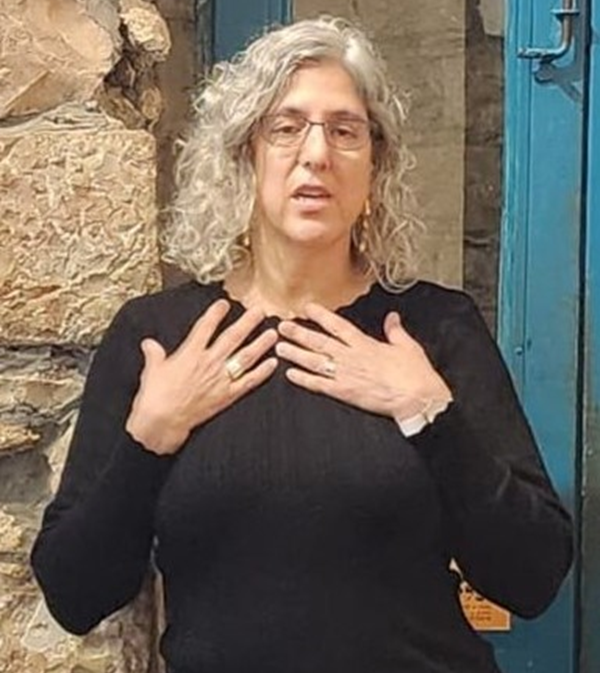 Orly Erez-likhovski, CEO of the Israel Religious Action Center
The Israel Religious Action Center (IRAC) – the legal arm of the IMPJ — continues to monitor infringements on women's rights. Since the summer, there has been more awareness of the need to fight for women's rights, because the current government did not intervene when women were asked to change their seat on a plane or bus because of their proximity to an ultra-Orthodox man, which is illegal.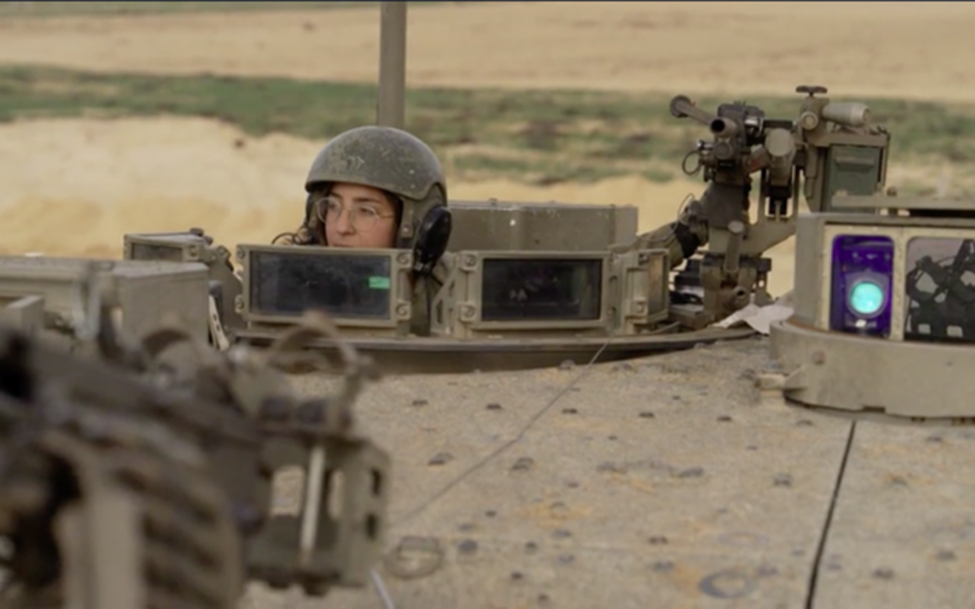 Female combat unit
A surprising result of the war is that increasing numbers of Israelis recognize the effectiveness of women in combat roles in the IDF. Women have demonstrated amazing acts of bravery. Watch this video to hear how 20-year-old soldiers rescued communities on October 7.
What is ARZA Canada doing?
Here in Canada, in addition to supporting our Israeli partners, we will be hosting two leaders of the IMPJ, Anna Kislanski and David Bernstein. They will be coming to Toronto for a short stay on their way to Washington for a URJ/ARZA gathering.
Personally, I am visiting several of our Reform congregations to speak with our members. And, our ARZA Canada Advocacy Task Force has been meeting to strategize how to reach out to the Canadian government and other leaders. More on this later… 
What now?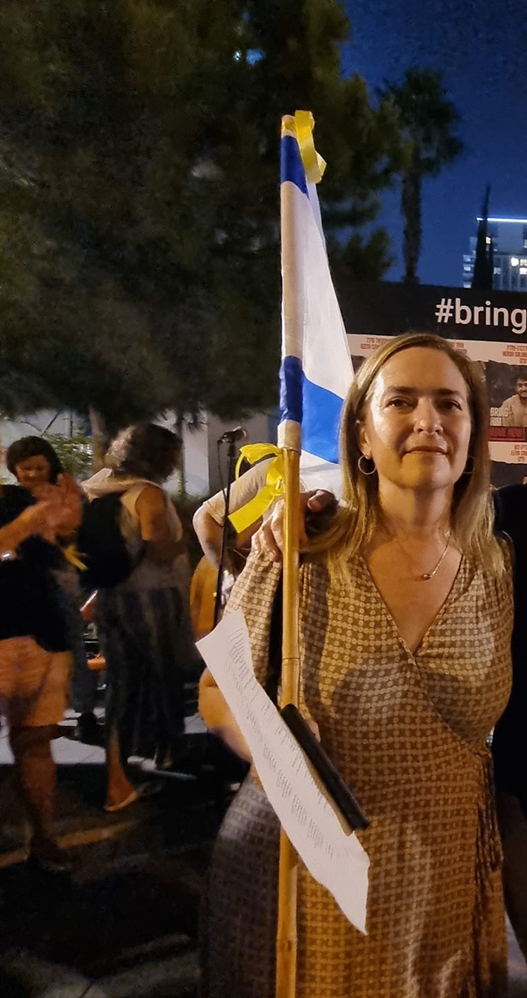 Anna Kislanski at a rally to bring home the hostages
According to Anna Kislanski, CEO of the Israel Movement for Reform and Progressive Judaism (IMPJ), "We need to expand our message of pluralism into more schools; we need to educate for democracy. We also want to reach out to the moderate voices within Orthodoxy to work with us against the policies of the current government. And we want to continue our dialogue with Arab Israelis."
It is not easy in this climate to raise a voice for shared society, but the IMPJ is determined to do so.
Help the IMPJ share light in these dark times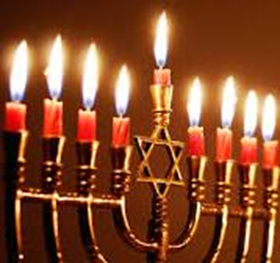 DONATE to the Israeli Reform Campaign, "Resilience in the Face of War"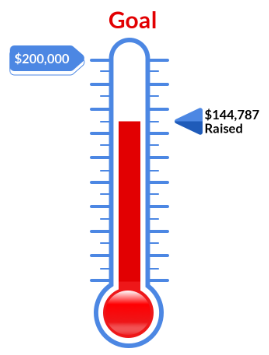 Stay informed
"Resources – Israel at War".  On the ARZA Canada website
"Showing Up" Reform Jewish leaders visit Israel – Hear from Rabbi Josh Weinberg
Wishing you and your family a Hanukkah of light and peace,
Together we are strong.
Lee Weisser,
ARZA Canada President
UPCOMING EVENTS
The Israel Dialogues: Fall 2023 Sessions
Our Israel Dialogues sessions return this fall at a pivotal time. With thanks to our Israel Dialogues Organizing Committee and our expert panelists, please hold the following dates as further details will follow:
Thursday, December 7, 2023 @ 12:00 pm
Expert Panelist: Gabriel Ben-Dor
…
Monday December 11 - 5 pm via Zoom
Hanukkah on the Hill from Ottawa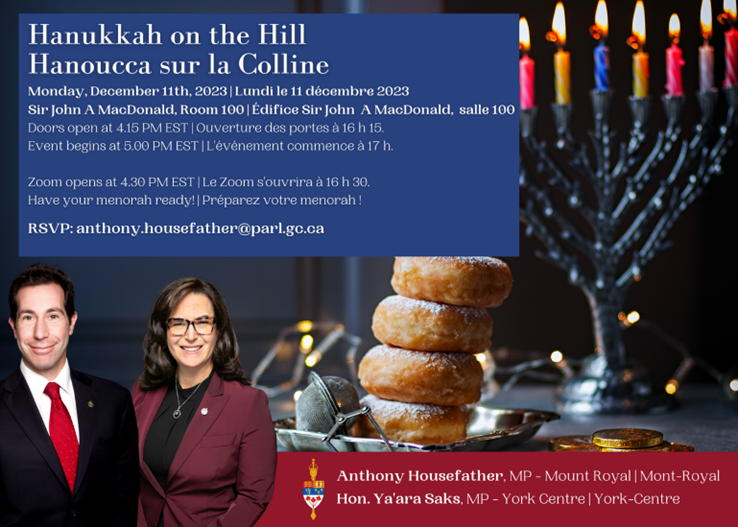 To attend by Zoom, RSVP to [email protected]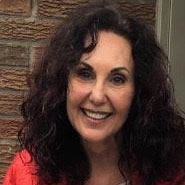 Podcasts
Miriam Pearlman, immediate past president of ARZA Canada, discusses the impact of Israel's new government with fellow leaders in a Canadian Jewish News Daily podcast:
Arza Canada Privacy Policy
The Privacy Commission of Canada states the following:
Non-profit organizations are not subject to the Personal Information Protection and Electronic Documents Act (PIPEDA) when they do not engage in commercial activities.
The following activities are not considered commercial and are not subject to PIPEDA:
collecting membership fees
compiling a list of members' names and addresses/email addresses
mailing out newsletters
As you know, ARZA Canada represents Canadian Reform Zionists with members in all of Canada's Reform congregations. Though independent of the sister organization, ARZA, in the United States, it is an affiliate of the Union for Reform Judaism (URJ) and Reform Jewish Community of Canada (RJCC). We are writing to address how ARZA Canada maintains its membership records, and in particular its commitment to the privacy of our members.
Accurate membership records are important to the entire Reform Jewish Community of Canada given that the size of our membership determines our influence on Zionist policies in Canada and in Israel. ARZA Canada members come through congregational solicitation and activism, and so annually it is provided lists of its members from Canadian Reform congregations such as yours in order to confirm individual memberships. This is deeply appreciated.
ARZA Canada has strong privacy practices to ensure the confidentiality of this membership information. It is used by ARZA Canada to communicate with our members and engage them in the activities of ARZA Canada, including joint programs with RJCC and our congregations.
For more please click here.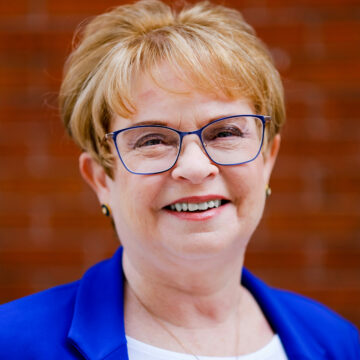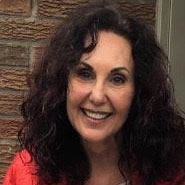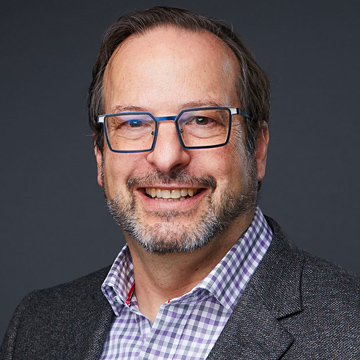 Len Bates
Liaison to Reform Jewish Community of Canada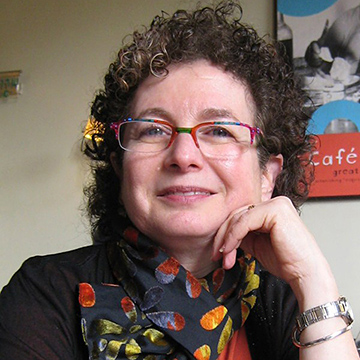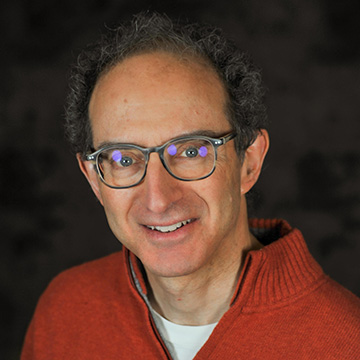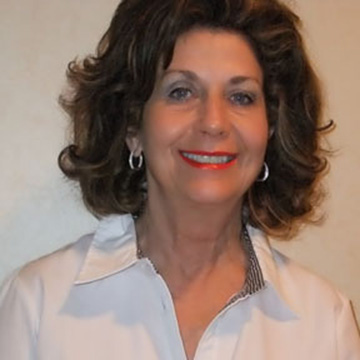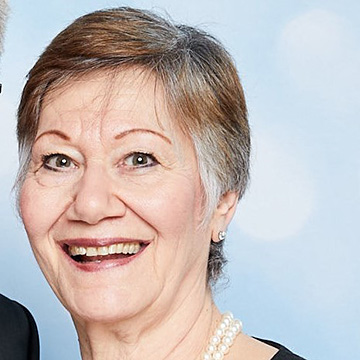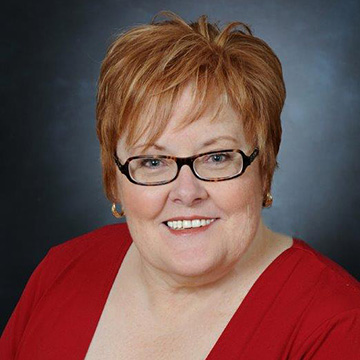 Follow us on Facebook/ARZACANADA